feel conserve 

Umihama Clean-Up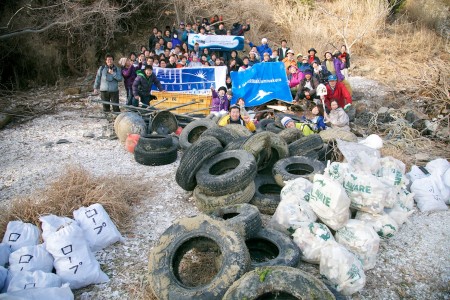 "Ishinomaki Umisakura" is an organization that collects "treasures" swept away by the Tsunami as well as trash from the sea. They organize clean-up events in coastal areas and other events that help cheer children up.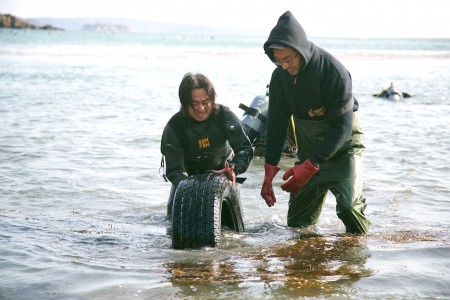 The "Umihama Clean-Up" event is held once each month, and as of September 2013, the event has been held 11 times, with nearly 500 people taking part so far. These activities are held in areas such as Hamagurihama in Ishinomaki City and Onagawacho-Takenoura in Miyagi Prefecture, as well as in other areas if so requested, including coastal waters, beaches, and the ports of Ishinomaki and Onagawa.
Ishinomaki Umisakura has continued to clean, conduct surveys of oceanic wildlife and rubble, observe living organisms and in the fall they survey the changes in behavior of salmon running upstream after the Great East Japan Earthquake. They hope to help transform the ocean so that once again fishermen can fish and children can play and learn without fear. These events are open to children and adults alike, and this year they even conducted their first corporate new employee training program for Sekisui House. They have also started to work with volunteers from Kyoto Bunkyo University. Ishinomaki Umisakura hopes to get around 50 participants at each event, and they will continue to enlist the help of professional divers to make sure safety comes first.
[ Click here to watch a video about their activities: http://www.umisakura.com/diving/report/ishinomaki.html ]
更新日:2013.11.03  ※記事の内容は投稿当時のものです