eat select 

Hiyori Kitchen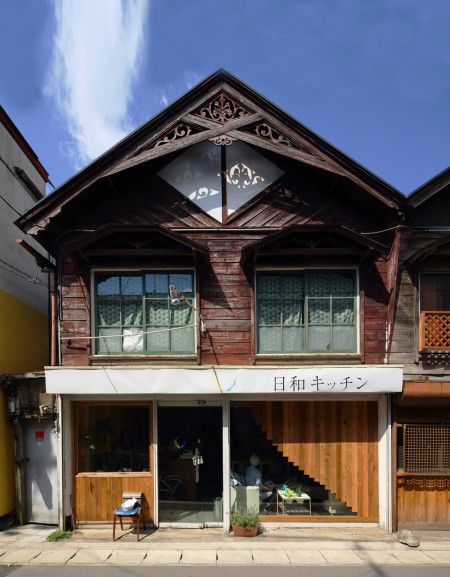 The Hiyori Kitchen's key concept is to develop a "new food culture for Ishinomaki" with a fresh set of eyes. It is a restaurant that was established as a center for research, discovery, and development of new foods and recipes unique to Ishinomaki and transformation of these assets into a resource for tourism.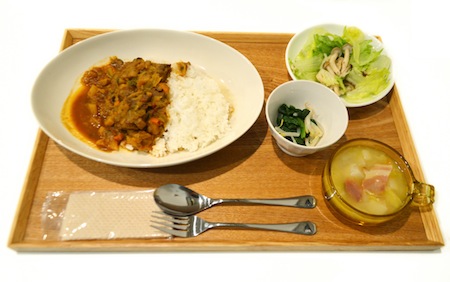 Ishinomaki is known for its seafood and marine products, but it actually boasts a wide portfolio of foods and cuisines, such as venison from the Oshika Peninsula.
Deer overpopulation was becoming a grave issue in Oshika Peninsula, so the local hunters' association began to hunt deer to address this problem. Before long, they had more venison than they could consume, so one of the hunters established a company to sell venison. In the beginning, there was much interest in venison as a new regional food product, but unfortunately local consumption did not pick up, and in particular following the earthquake, not a single shop carried Oshika Peninsula venison.
Compared to other meats, venison is healthier with more nutrients and minerals and thanks to excellent processing techniques, venison from Oshika Peninsula does not have a strong smell, giving it great potential to become an Ishinomaki specialty. Since they began serving venison at Hiyori Kitchen, distribution has increased considerably, but in order to raise awareness for venison as a local resource, Hiyori Kitchen believes that it is important to have local restaurants that serve venison.
Damage to crops by wildlife such as deer has become a social issue that not only affects Ishinomaki, but all satoyama. Having said that, game meat is alien to most Japanese, so its consumption and distribution has not grown. Moreover, although the demand to control these wildlife populations through hunting continues to increase, people in the hunting association have begun to age, and few new members have joined. To resolve these issues, it is important to promote the distribution of game meat and to create a sustainable industry.
They realized this through their many trips to Ishinomaki following the Great East Japan Earthquake. As a result they decided to renovate a 100-year old home, and opened the "Ishinomaki home meals and gibier (wild game) restaurant/Hiyori Kitchen." Hiyori Kitchen, will serve as a hub for the research, discovery, and development of new foods and recipes unique to Ishinomaki, and the transformation of these assets into a tourism resource. The new food culture created by the Hiyori Kitchen will lend the city more allure, help local industries, become a part of the local heritage and encourage more people to come visit the city.
更新日:2014.10.10  ※記事の内容は投稿当時のものです